Music Department receives

full FLDOE approval

Chorus to Travel to Austria

Florida College Music Department receives full FLDOE approval

October 26, 2017 Tampa, FL

In October of 2016, the Florida College Music Department received full approval from the Florida Department of Education. For the past several years, the Florida College Music Department has actively worked towards receiving full approval from the Florida Department of Education. However, when the state decided to alter their procedure, they placed all applications on hold, suspending the Music Department's application for several years, until they finished revitalizing the process. In July of 2016, the Music Department  was finally able to submit their portfolio and finalize the approval process. The document Florida College submitted to the state contained 350 pages!

What does this mean?

Graduates of the program may now receive a transcript endorsement indicating the completion of a state-approved program in the certification area of Music for Grades K-12.  Previously, graduates could only receive a temporary three-year certificate that could be converted to a professional certificate after demonstrating their teaching expertise. This meant  students moving out of state could potentially be required to take additional course work to be eligible for certification in that state. Now,  graduates can apply immediately for a five-year professional certificate that is renewable. This means students moving to other states receive a more widely recognized certification.
Florida College Chorus To Travel To Austria

June 11-18, 2017 Linz, Austria

Although our Chorus tours the U.S. every spring break, when the opportunity to add an international competition during the summer emerged, chorus director Dr. Jon Bassett and Tim Moore, director of the FC Chamber Singers, decided such an opportunity could not be missed.  So, this June, the Florida College Chorus and Chamber Singers will compete in the Anton Bruckner Choral Competition in Linz, Austria.

The trip will begin in Salzburg, Austria,  where the first two days will be spent learning about the rich musical history of the city. Then four days of competition begin in Linz. Students will compete in the choral and ensemble divisisions, along with performances in the surrounding communities.  The competition will consist of numerous international groups.
Students have already begun fundraising efforts, and there will be several fundraising events throughout the semester. If you are interested in helping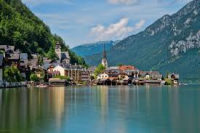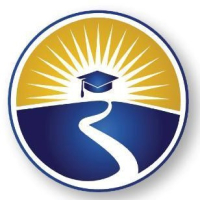 The success of this project owes much to the ground work already done by Florida College's Elementary Education program and to Music Education faculty members, Dr. Jon Bassett, Dr. Doug Barlar, and, particularly, Dr. Nancy Barlar.
Andrew Jonas Shines at NATS
S

aturday, February 20, 2016
University of South Florida

       On February 20, vocal students from Florida College competed in the TBNATS (National Association of Teachers of Singers) competition at the University of South Florida.  Our stu-dents did well overall, but one student had an amazing day.

       Andrew Jonas, a senior in the music program, has been one of our core musicians. His passion for music started in High School, where he participated in numerous ensembles, as well as in many musical theater productions.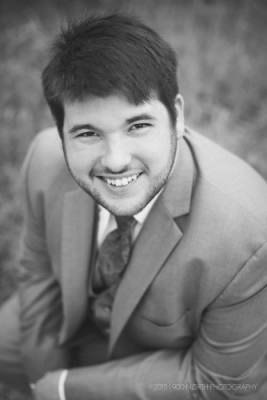 Harrison Makes Dallas Opera Debut
ALUMNI CHRIS HARRISON ('00) MAKES DALLAS OPERA DEBUT
​

March 13, 2015 Dallas, Texas

On March 13, 2015, Chris Harrison ('01) made his Dallas Opera debut singing the role of the "Custom Sergeant" in Puccini's La Boheme. Chris was a music major at F.C. before our music degrees were instated.  After he received his A.A. at Florida College,  he transferred to Southern Methodist University where he earned his B.A. in Music Performance and has recently received his M.M. in Voice Performance.

Chris has sung major roles with various opera houses in Europe and the United States, but this is his first role with a major company.  In 2014, Chris came back to F.C. to be the guest soloist with the Florida College Chamber Singers.
Professor Moore, Chris' voice teacher when he was at Florida College, said:"I remember when Chris was a freshman and a member of F.C.'s Friends.  All he wanted to do was play drums in the chorus room every chance he had and
eve
       Upon coming to Florida College, Andrew Jonas, or 'Jonas' as he is affectionately referred to, continued his musical pursuits. Andrew has competed at NATS every year he has attended Florida College, consistently doing well and placing.
       This year,  while competing in the Men's Classical and Musical Theater divisions, Andrew took first place in both. First place winners perform in the awards ceremony, at which time the teachers select from their rank a most promising student from each gender. After hearing all of the first place winners, the NATS teachers voted on "The Most Promising Male & Female" student and chose Andrew as the 2016 male winner. 
someday be a rock band drummer.  But, eventually he realized that, with hard work, his voice might become something special.  And, work he did.  By the time he left Florida College, he was a more seasoned singer and musician and had no trouble being accepted to and receiving a scholarship from S.M.U.  Since then, he has continued to work hard and has developed a glorious voice."

More News