Babes in Arms Cast Bios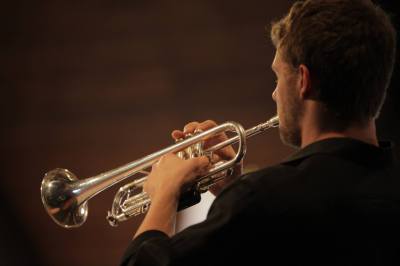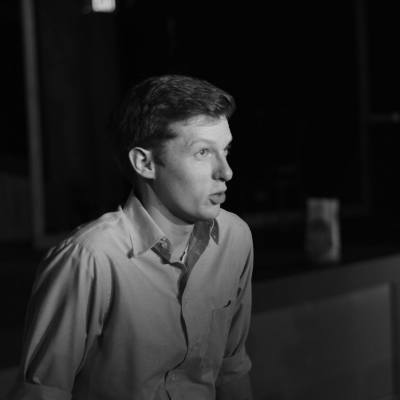 Jesse Bingham (Valentine White)
Jesse Bingham still isn't quite sure at what point he transitioned from being the inexperienced high-school extra to being the veteran of 11 different Florida College productions; in fact, he isn't entirely confident that any transition took place at all. He still feels a little out of place. Either way, the journey has been a blessing. Some of his most notable roles include "The Wizard" in "Once Upon a Mattress," the title character of "You're a Good Man, Charlie Brown," Emile in "South Pacific," and, finally, Valentine White. He counts himself blessed by the numerous opportunities to develop and perform. He thanks Mr. Moore, for continuing to believe in him (even after nine semesters of opportunities to think better of it); his mother, for constantly bolstering his ego; his father, for deflating it back to a healthy level; and most importantly, his wife, for patiently supporting his love for theater and a busy schedule.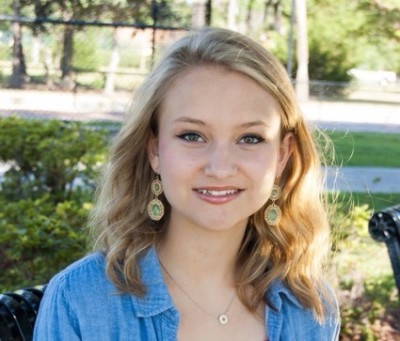 ​Katie Weaver (Susie Ward)
Katie Weaver is a Junior in the Liberal Studies program with components in Communication, Business, and Behavioral Science. Katie played Nellie Forbush in FC's 2016 production of South Pacific and also played a minor role in her high school's production of Seussical the Musical. Katie would like to thank her parents and sister for always being supportive and attending as many of the events that she's involved in as they can. She would also like to thank all of the people who worked so hard behind the scenes to put on this production, it wouldn't be possible without them.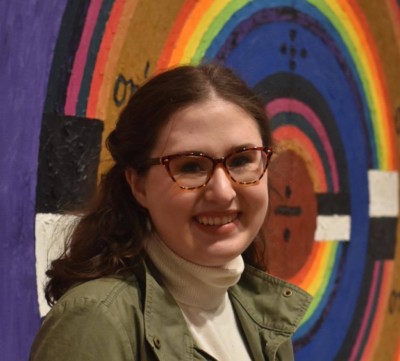 Abby Mann is absolutely delighted to be playing such a fun role in Babes in Arms. Abby Mann came into FC ready to put her feet into the theatre world, and has enjoyed being a part of the last two musicals. Her most recent role was this summer as Martha in Seven Brides for Seven Brothers. She would like to thank Mr. Moore for the opportunity, her family for always supporting her, the cast of Babes in Arms for being a rock, and Melody Baughman for always being there for her and the whole cast.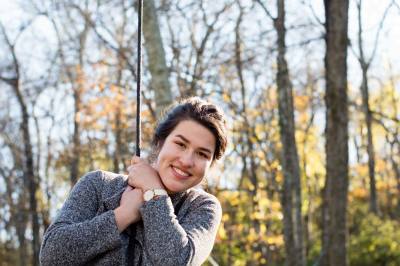 Natalia Restrepo (Bunny Byron - Understudy)
Natalia Restrepo Gutierrez ('19) is from COLOMBIA, but has come to America with the sole purpose of performing on the Florida College stage. Her voice is a familiar one to hear on campus, because she has been a part of the FC Friends for the last three years. She is excited to try a new avenue for singing and take the theatrical stage for the first time.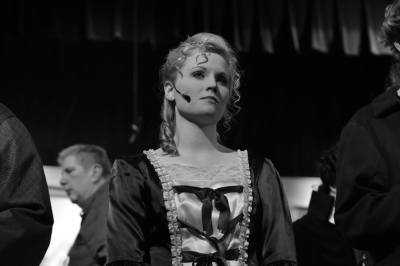 Melody Baughman (Jennifer Owen)
​Melody Baughman ('15) decided upon graduation to work at FC in the music department. Her passion for music and desire to share its joys with others inspired her to begin working on a music degree while working full time. She is immensely grateful to her family for not forgetting about her while she was gone during rehearsals and work. She is also so thankful to Mr. Moore, for teaching her and helping her grow as a singer, actress and person.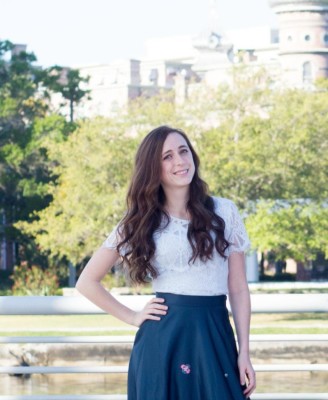 ​Ellen Perkins (Terry Thompson)
Ellen Perkins is delighted to be playing Terry Thompson. Since the age of 5, Ellen has been heavily involved in musical activities, including piano, marching band, classical clarinet and choir. She starred in FC's one act play The Silent Alarm, and performed both in the pit orcehstra for both Once Upon a Mattress and South Pacific (where she also acted in the chorus). However, this is her first time to experience acting as a lead role in a dramatic production, and she has enjoyed every minute of working with the cast.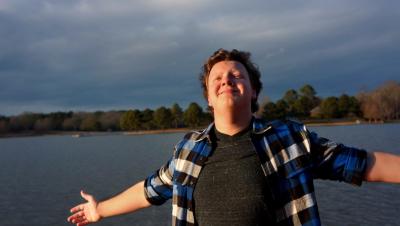 Jake Hersey, playing the lovable character Gus, is a freshman in the business program, with a minor in voice. This is his 8th year performing in theatre, but his first musical, and first appearance on the FC stage. Some of his recent roles include Bob Cratchit from A Christmas Story, and Colonel Pickering, from My Fair Lady. He is thrilled to be bringing this lovable character to life for you.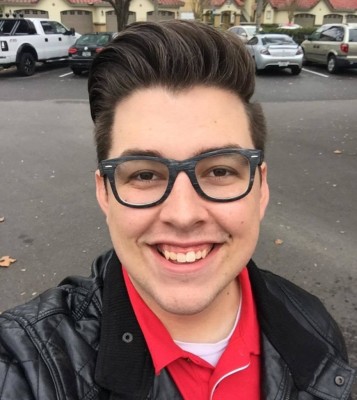 Trevor Mikell ('18) comes to us from Bell, Florida and is a senior in the Music Education program. Trevor or "Trev" as he likes to be called is not new to the FC stage. He debuted as the Mikado in the 2014 production of The Mikado. Since then he has been in various productions: Shermy in You're A Good Man Charlie Brown, Mr. DePinna in You Can't Take It With You, Prince Dauntless the Drab in Once Upon A Mattress, Stewpot in last years production of South Pacific, and most recently as Lewis Morris in the FC Alumni production of 1776 the Musical. This is Trev's final performance as a student of Florida College and he couldn't be happier than getting to do such a fun and heart warming musical as Babes in Arms. "I have enjoyed all the musicals I've done here on the FC Stage, but this one will always hold a place in my heart". He would like to thank his family and friends who have always came to his performances, all of our supporting directors Audrey, Mel, and Kaylee, and finally the big honcho himself, Mr. Moore, who has believed in him from the beginning and always challenged him to get better with every experience.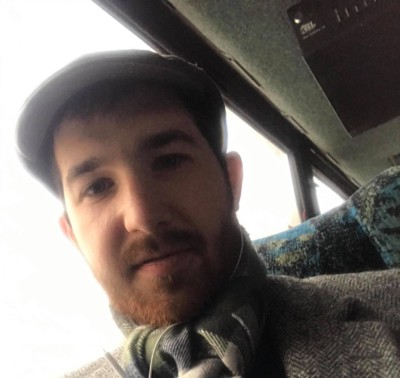 ​Ian Matthews (Lee Calhoun)
Ian Matthews is currently a senior in health sciences at USF, but he cannot keep himself away from Florida College. Ian has been involved with Broadway Comes To Camp for the last four years, and performed in the ensemble for Once Upon a Mattress and South Pacific. Ian is so excited to bring us the character of Lee Calhoun that he actually sent in a detailed history of his character, instead of a bio on himself.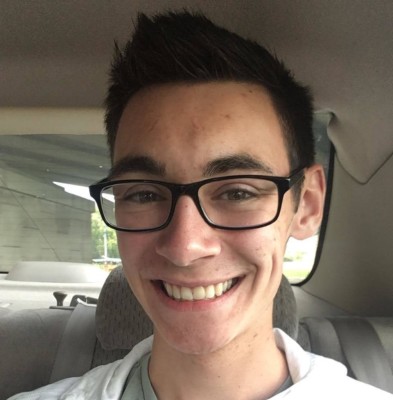 ​Jason Mallo (Seymour Fleming)
Jason Mallo is a sophomore at Florida College, but has been very involved with just about everything since forever. He grew up in the southern suburbs of Chicago where he was a runner and somehow 3rd in his class! Jason enjoys jazz music, playing frisbee and having fun in the improv club he created last semester. He would like to thank his comedic counterpart Ian Matthews for being such a big encouragement to him during the play. Jason hopes you get your money's worth or maybe even more for this show!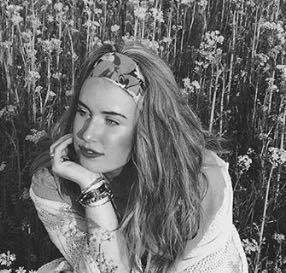 ​Claire Dodson (Phyllis Owen)
Claire Dodson is a sophomore in the Music Education program here at FC. She comes from Anderson, Indiana where she always participated in anything music related she could! Now, here at FC, she's doing the exact same thing and is participating in the Chorus, Chamber Singers, and now Musicals! She's super excited to be in the show this year as it is her first ever principle role! She cannot wait for you to see the show and she hopes you'll walk out of the auditorium happy to have spent your night with the cast!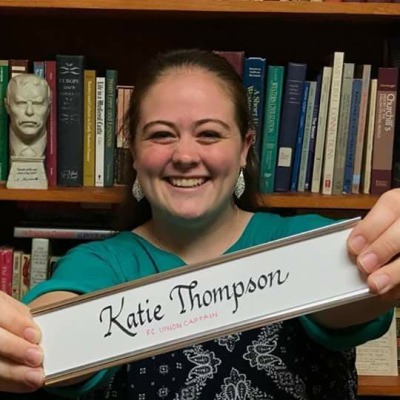 ​Katie Thompson (Phyllis Owen)
Katie Thompson ("Phyllis") from Madison, Indiana, is a senior in the business administration program. Katie has been seen on Florida College's stage as "Peppermint Patty" in You're A Good Man Charlie Brown, "Lady Merrill" in Once Upon A Mattress, "Lt. Genevieve Marshall" in South Pacific, as well as various roles in other plays. Katie loves participating in everything theater and currently serves as the Footlighters president. Katie would like to thank her parents for their never-ending support; Mr. Moore, Audrey, Melody, and Kaylee for their tireless work on this musical; and all of the behind-the-scenes people without whom there would be no musical. "This has been one of the best casts I have ever worked with. Thank you for all the memories and for making senior year such a fun and enjoyable experience."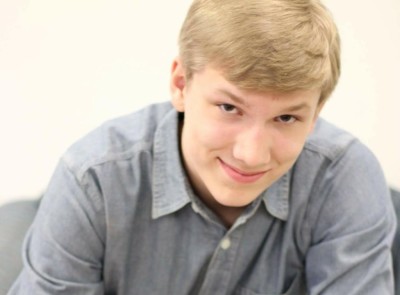 ​David Gant (Steve Edwards)
David Gant ('21), who plays the part of the young producer Steve Edward, is a freshman this year at Florida College. David is a local to the Tampa area, but his family moved here from Indiana. David would like to thank the cast for all good times backstage, his legs for keeping him standing, and the person who wrote this bio for writing what he forgot to.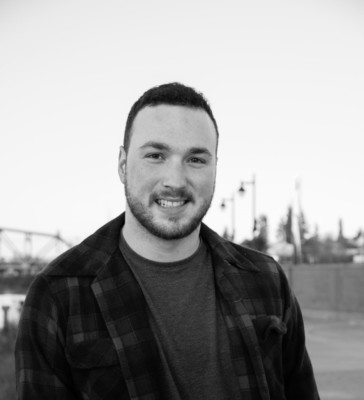 Evan Givens (Steve Edwards)
Evan Givens is a third generation FC student who hails from a small town just north of Seattle in Washington State. He came down to Florida College to experience something different and meet new people along way, as well as obtain a Bachelor's degree in Organizational Communication. Evan is no stranger to theater, and performed in his first play, Oliver , back in 2005. Since then, he has appeared in many productions over the years, including You're a Good Man, Charlie Brown , as Linus, and Jack and the Beanstalk , as Jack. Steve Edwards in Babes in Arms marks Evan's fourth role at Florida College, and he couldn't be happier to share the stage with some of the most talented people the college has to offer.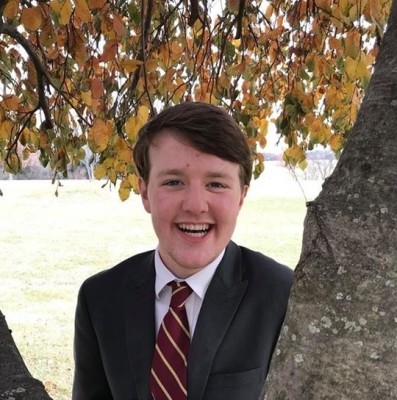 ​Myles Hester (The Press Agent)
​​

Myles Hester, from here in Temple Terrace, is a freshman Liberal Studies major here at FC. This is his first ever production and he was very excited to be cast as the Press Agent. He is also involved in the Oratory Union and APPLE club. He would like to thank his family for all their encouragement throughout the process of this incredible show.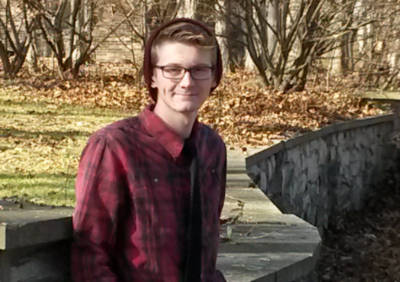 ​Cameron Piner (The Press Agent)
Cameron Piner ('19) is a Junior in the communication degree. He has been heavily involved in theatre from a young age and has been involved in every play at Florida College since he arrived. Currently the vice president of the Footlighters club, he is involved in set building, painting, makeup crew, directing, and a few of his FC performances include: You Can't Take It With You (as Ed Carmichael), Once Upon A Mattress (in the ensemble), and most recently Too Much Light Makes The Baby Go Blind (various roles). He has enjoyed the process of putting together this show and cannot wait to share it with everyone.